Cider
One of our biggest passions is working with local orchards. Using all local apples, we take a winemaker's approach to making cider, focusing on allowing the fruit to shine. We work with several orchards across the state, one of which we help manage right near our home and cidery in Downingtown! These different orchard locations give our ciders a great representation of several notable growing regions of Pennsylvania.
Learn more about our ciders below, then head to our cider shop to check current availability and get our ciders from our house to yours!
Modern Sparkling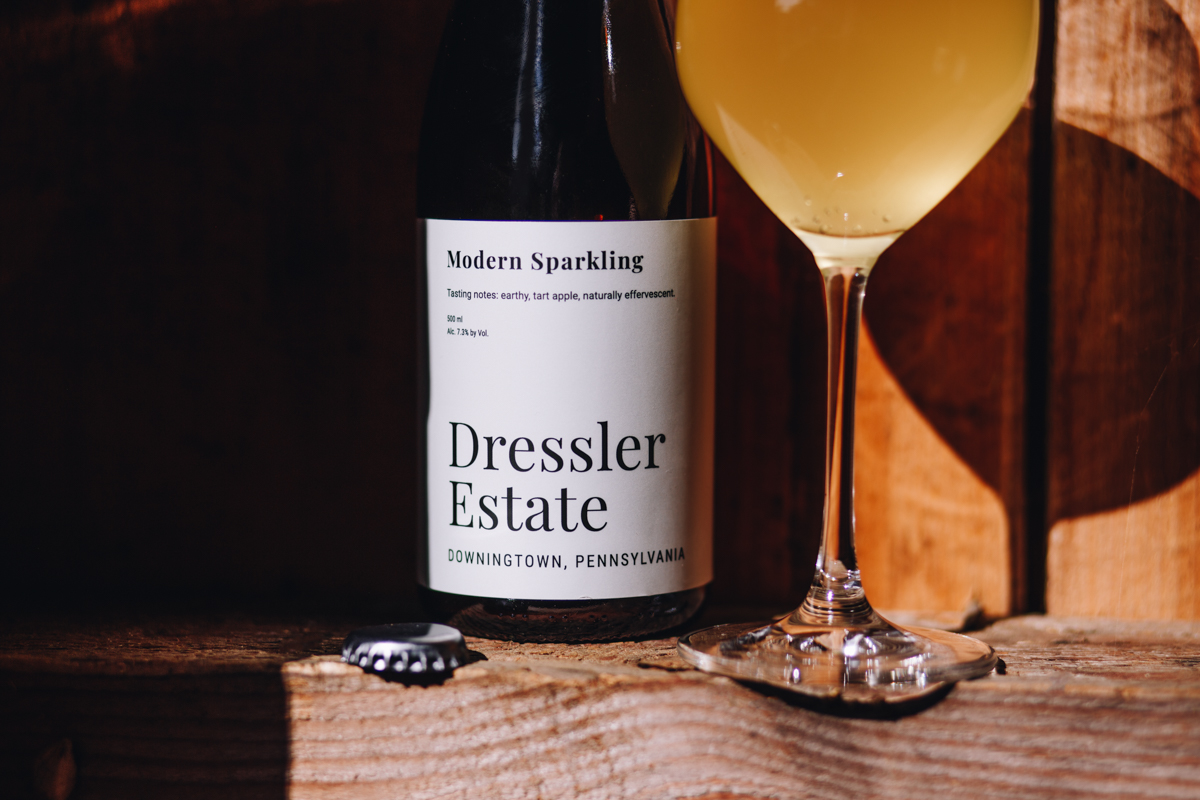 Dry cider – 7.3% ABV
Natural effervescence is created through bottle conditioning. Earthy with a slight haze. It pairs well with aged cheeses and brunch dishes and is a great celebratory drink!
Dolores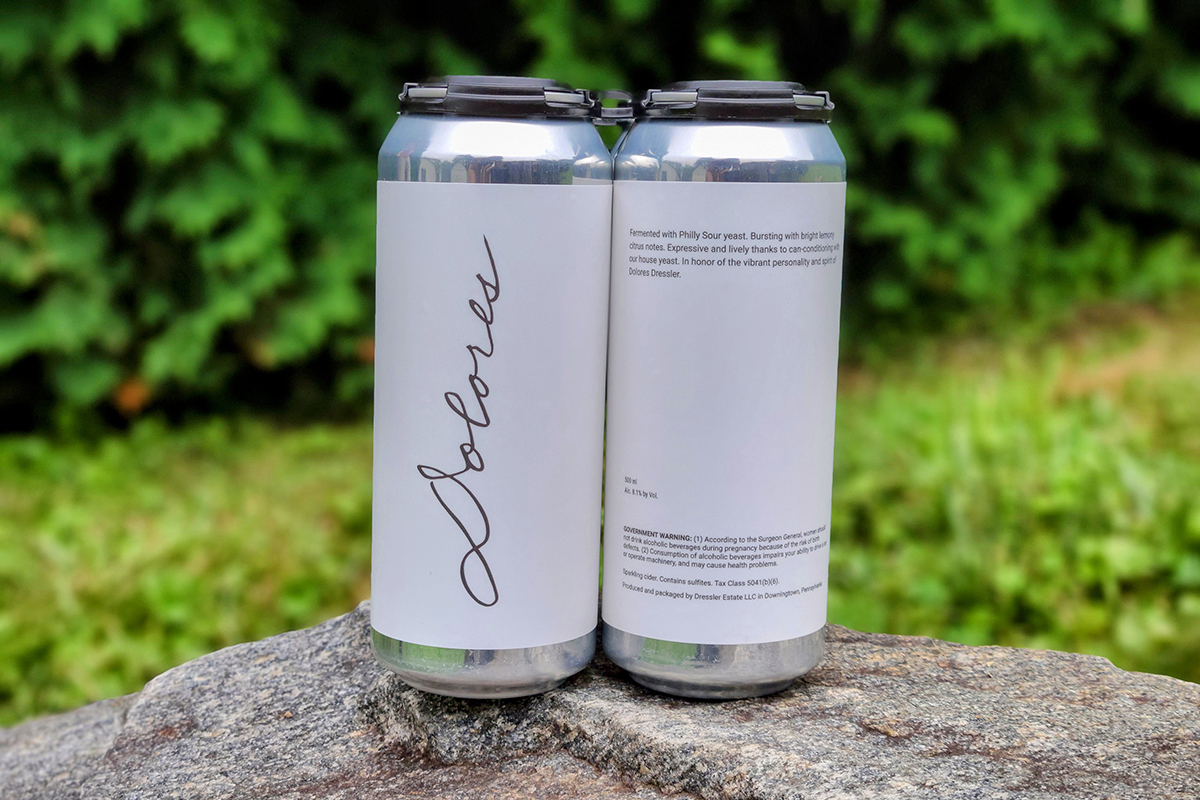 Dry cider – 8.1% ABV
Dolores McCoy Dressler did a lot in 91 years. WWII aircraft factory worker in Philadelphia after graduating high school. Model. Schoolteacher. A career in a pharmaceutical lab. She had a solo pilot license just because she loved to fly. Somehow, this doesn't truly sum her up.
While 'Dolores' means 'sorrows' in Latin, her personality was the opposite, bursting with joy and energy. She had nothing but happiness and good things to say in any hardship. She had love and care for everyone she met.
With its tart-lemon profile, this cider was created with Philly Sour yeast developed by USciences in Philly. Like Dolores' personality, it took the tartness of lemons and turned it into a true joy to experience. This cider is refreshing, fun, and vibrant.
Dolores is part of our story as Brian's grandmother. Featuring her handwriting, this cider is a tribute to a remarkable Philadelphia woman and her fantastic life.
Rhizomes Rising
Dry cider – 7.3% ABV
This hopped cider was created as part of the Ciders (and Ales) for ALS program. Post-fermentation dry hopping creates notes of freshly squeezed orange from the blend of experimental and noble hop varieties. Learn more about the 2023 hop blend. We've pledged a portion of every sale to be donated to the ALS Therapy Development Institute.
Peach
Lightly sweet cider – 8.2% ABV
Cresthaven peaches fermented together with our house base blend of sweet and tart apples. It is big and juicy, but only a hint of sweetness keeps it balanced and fresh.
Golden Rosé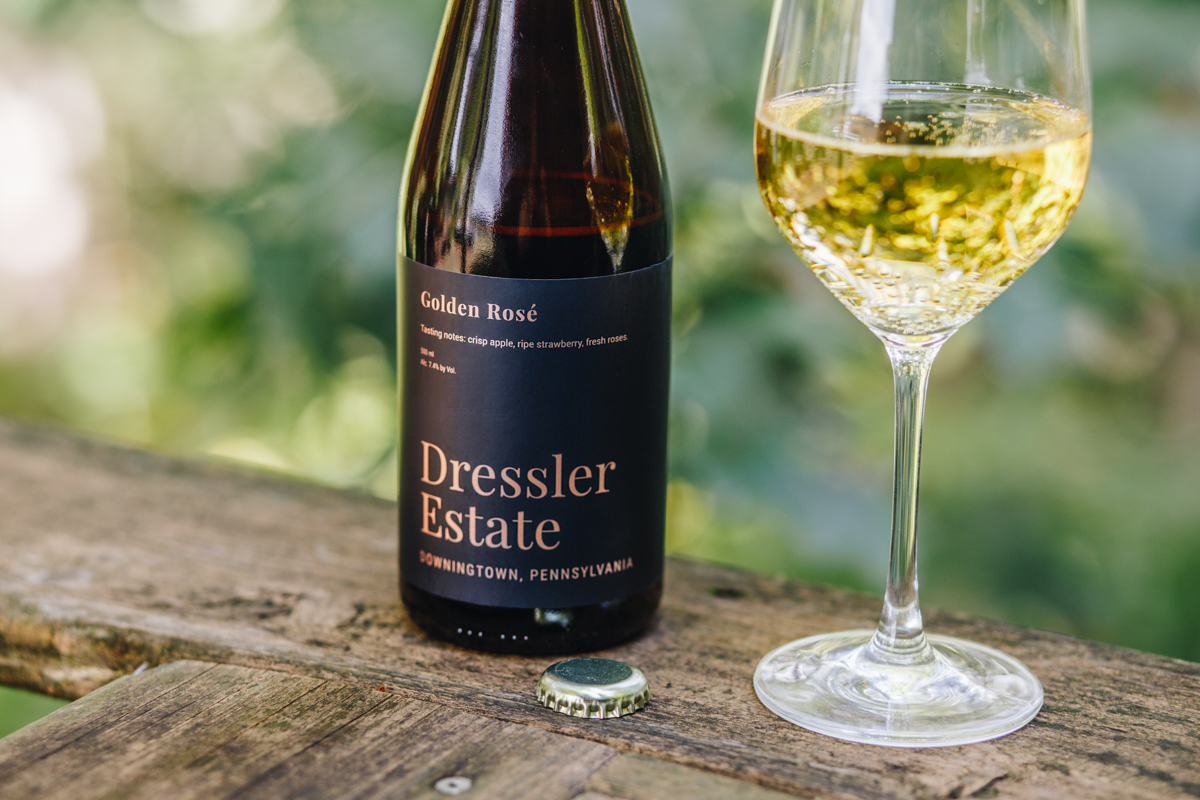 Lightly sweet cider – 7.4% ABV
Co-fermented using one pound of fresh strawberries per gallon of juice, both sourced from Weaver's Orchard. Ripe strawberry aroma with a delicate sweetness and a subtle natural pink hue from the strawberries!
Outpost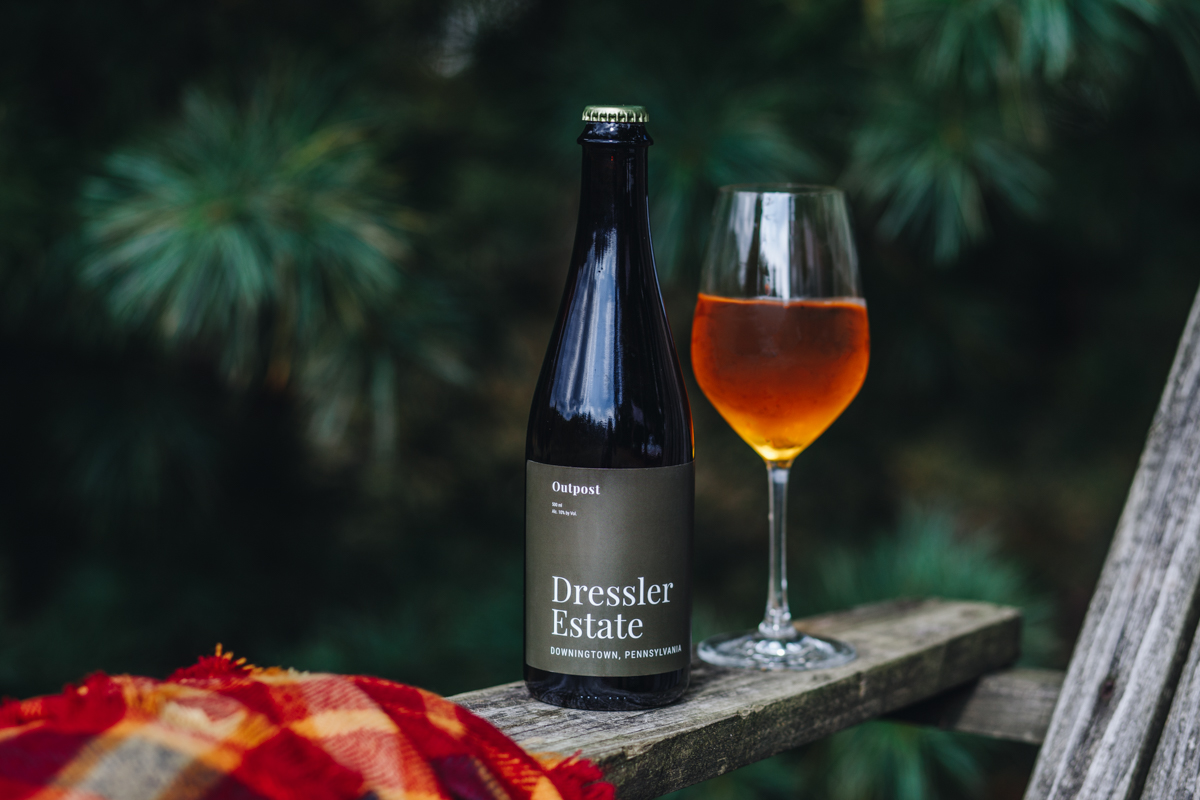 Lightly sweet barrel-aged cider – 10% ABV
This boozy winter warmer is our take on a New England-style cider, characterized by adding brown sugar pre-fermentation. Barrel-aged for almost a year in an American oak barrel from Manatawny Still Works, creating notes of molasses, toffee, butterscotch, treacle, and baked apple, yielding a pleasant warmth.
Outpost Maple
Lightly sweet barrel-aged cider – 10% ABV
A delicious variation of this once-a-year cider we always look forward to. Generally, with our standard Outpost, we sweeten with a house-made extra dark sugar blend, but for Outpost Maple, we are honored to partner with our friends at Whiskey Hollow Maple. We selected the darkest maple syrup blend Whiskey Hollow Maple produces, which they lovingly concentrate in their custom-built sugarhouse. The result is a robust and boozy cider that dances between the woody, smoky barrel char and the maple syrup's deep caramel flavor.
Modern Still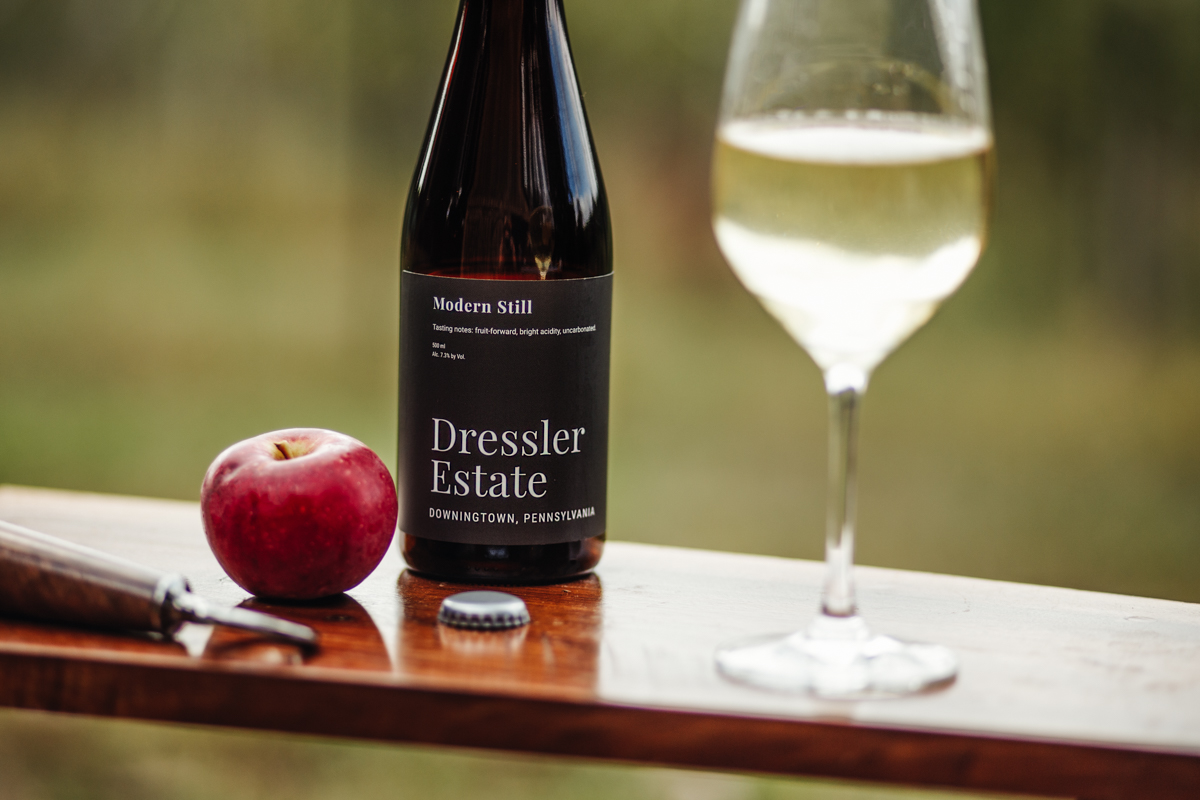 Dry cider – 7.3% ABV
Inspired by German Apfelwein, this cider is still and bone-dry. Fruit forward with bright acidity. It pairs well with washed-rind cheeses, seafood, or spicy dishes.
Valley Creek Field Blend, annual harvest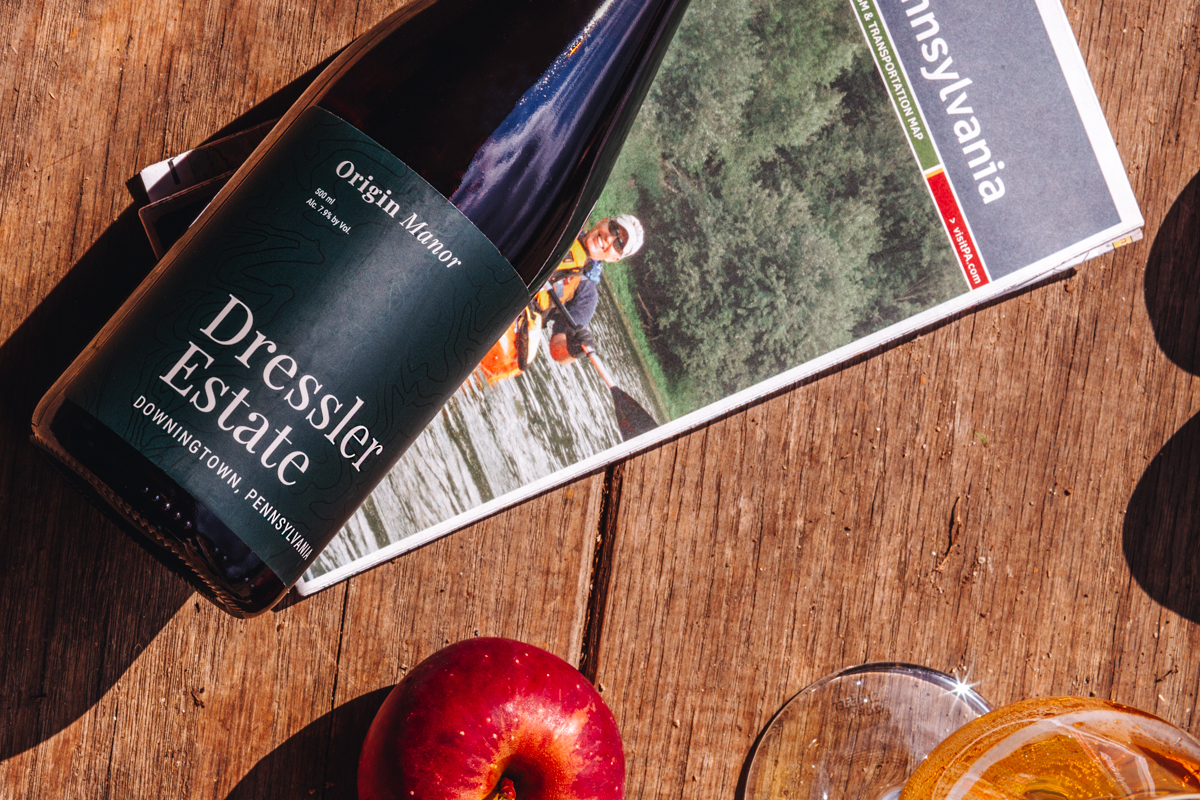 Dry cider – ABV varies
This cider, formerly called Origin Manor, is one we're incredibly proud to make. It is sourced from a beautiful hilltop orchard just south of Downingtown Borough. We manage and pick all the apples each harvest season, creating a unique annual harvest blend. This cider ties acidity and tannins together to represent the land and is made from a blend of varieties, including Dabinett, Gold Rush, Golden Russet, Harrison, and more. Enjoy a richness of aromas that bring you the fall season in a glass.
Rain Watcher, annual harvest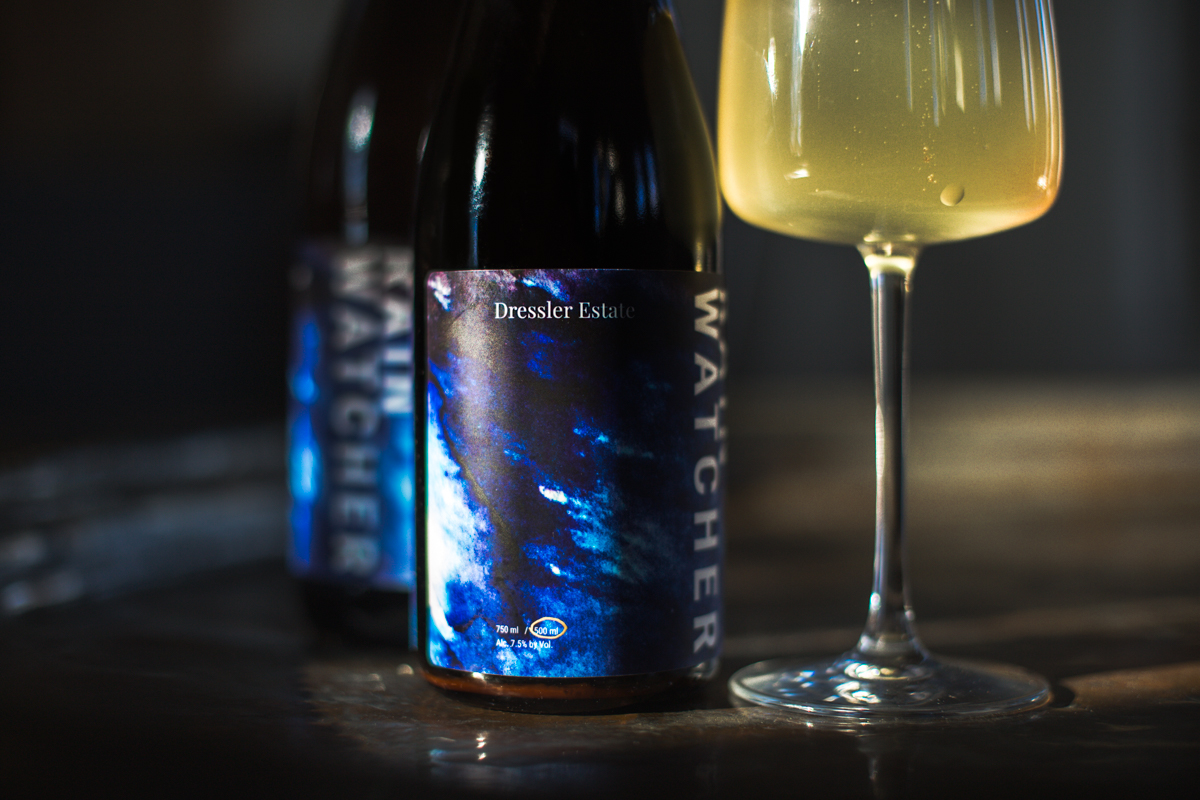 Dry cider – ABV varies
We often like to sit on our front porch to enjoy a cigar while watching storms roll in. From our front porch, they tend to come from the direction of an orchard five miles west of us where these apples are harvested. Rain Watcher was a fitting title as this cider was made during this trying season. The storms may be violent and terrifying, but they always bring rain, which makes our apples, food, and all of us thrive.
The tannic blend (roughly 50% Gold Rush/Liberty/Winesap with the balance made up of Golden Russet, Smith's Cider, Pomme Gris, Kingston Black, Harrison, Newtown Pippin, Adams Pearmain, Roxbury Russet, Razor Russet, and Porter's Perfection) has a lovely structure and nuance that has blossomed with time.
Sometimes, when it storms, the only thing to do is watch the rain.
Highfield, annual harvest
Dry cider – 7.6% ABV
Rich on the palate thanks to high tannin varieties, Dabinett and Winchester, grown in north-central Adams County. Both source orchards (Crooked Wood Fruit Farm & Rex Farms Orchards) are near South Mountain, part of the Blue Ridge Mountain range. The taste profile starts with tart green apple notes, fading into a warm cooked apple, finishing with a faint burst of tangerine and dry, crisp notes of harvest straw. There is zero residual sugar, light to moderate carbonation, and it is vibrant gold in color. Look closely at the label background, where we've included a subtle topographical map of the area where the apples were grown!
King in Arms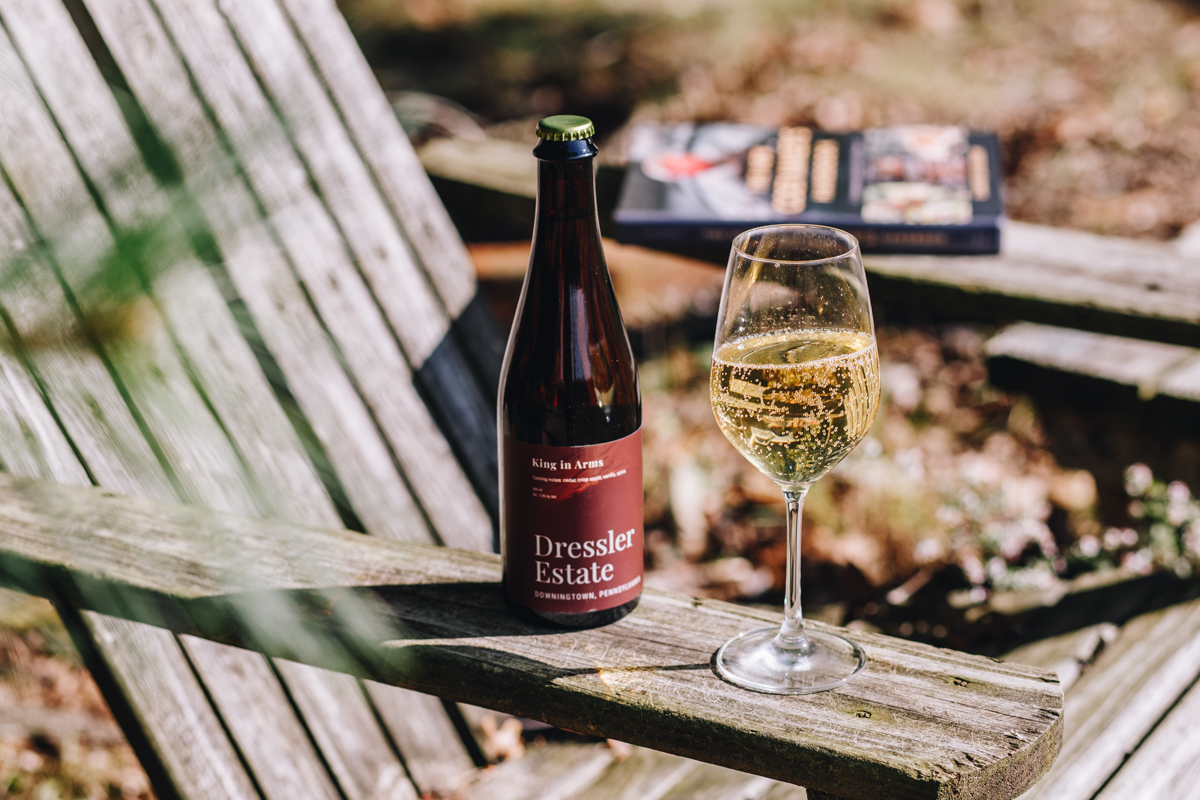 Dry oak-aged cider – 7.3% ABV
Aged on toasted French oak chips and lightly carbonated. Notes of vanilla, maple, and cedar are subtle enough to allow the apple's acidity to shine. Excellent with soft or semi-soft cheeses and fatty meats.
Costa
Dry wild cider – 8.5% ABV
This cider was made in partnership with a student from the University of the Sciences brewing science program, inspired by traditional Spanish ciders. After an initial maceration, this locally sourced apple blend was fermented using the natural yeast on the apple skins. Find notes of green apple candy and a funky finish.
Wild Series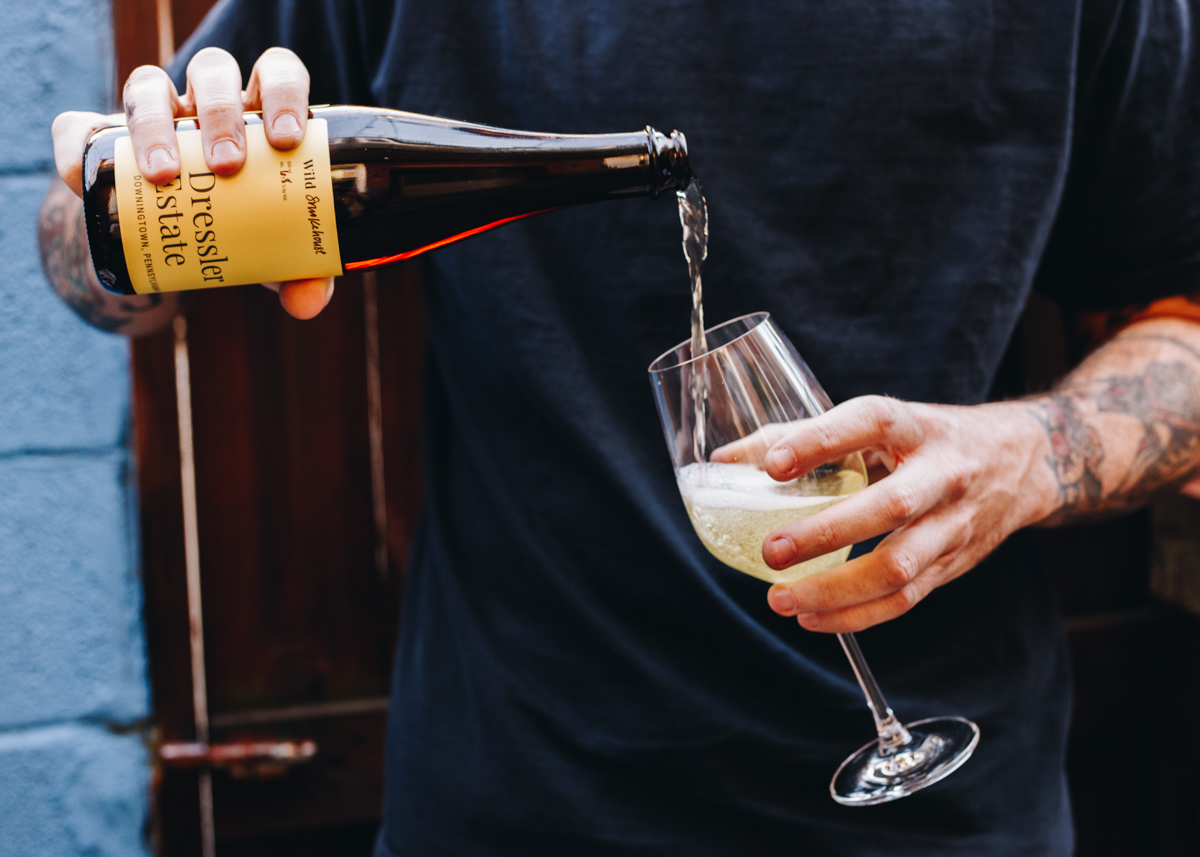 Dry cider – ABV varies
Mixed-culture fermentation, inspired by Sidra (cider) from Spain. Produced from a single variety each time, the ciders in this series have intriguing complexities from start to finish. The first entry in the series, Wild Jonagold, honored us with a blue ribbon in the sour category at the 2020 PA Farm Show. Varieties featured: Jonagold, Smokehouse, and Summer Rambo.
What's next
Experimentation was vital to our beginnings and remains a priority as we seek to create new goods you can't find elsewhere. We're always working with regional farms and orchards to create custom blends. Stay connected for news on our latest products.