Creators
At the heart of any good cider is a healthy dose of curiosity—at least that's what we found. We're Brian and Olga Dressler, the husband-and-wife brains and cider makers behind Dressler Estate in Downingtown, PA.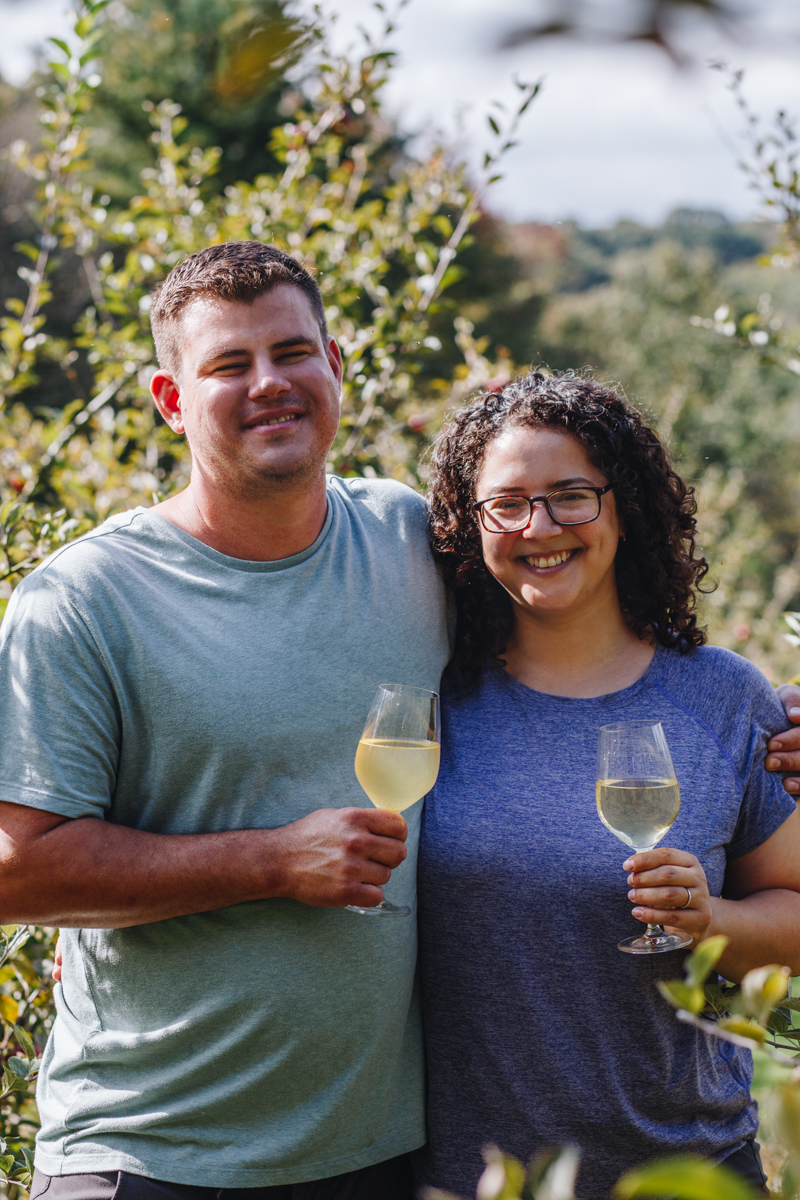 The story of our cidery dates back to 2012, when our genuine interests in the art of cider- and wine-making sparked a hobby of homebrewing, which in turn sparked a long and exciting journey to the formation of Dressler Estate. Through trial and error, not to mention a bit of wine on our ceiling, we found a passion and purpose for creating ciders that were noticeably absent from shelves and taps.
But getting our ciders to distribution wasn't without a bit of help from the community. It was family, friends and strangers that made our business possible through a generous crowdsourcing loan campaign in 2016. We work day in and day out with that community in mind, and with an eye on supplying a quality product to the region that gives us our quality ingredients.
We're on a mission to make and celebrate ciders that taste great, finish clean, and push limits.
Cheers!
The Dresslers
P.S. Learn more about our story by listening to our interviews on both Fermented Adventure's and Might Be Brews' podcasts.